Jaagruti Consulting Services has partnered with various Information Technology Solutions Companies to offer integrated services to our customers.
Through its partners, Jaagruti will strive to provide complementing technology or product solutions. Jaagruti's partners have demonstrable experience in implementing large scale projects or product development solutions.
The following is the list of Jaagruti's esteemed partners.
SRA Systems Limited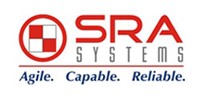 We are Banking consultants for SRA Systems Ltd., an IT service provider that offers a wide range of IT solutions and demonstrable ability of large scale development projects. Jaagruti established and manages the BFS vertical for SRA Systems.
We believe that the unique combination of SRA's established technology expertise and product development knowledge coupled with Jaagruti's strong domain knowledge will provide the right combination of skills and expertise to serve our clients better.
For more details please visit http://www.srasys.com
Laya Education Services Pvt. Ltd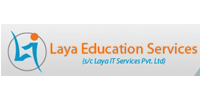 Laya Education Services caters and specializes in various academic skills development, Education Software development, Education portals and Student Assessments.
Jaagruti has partnered with Laya on a program to make students in educational institutions industry ready in the BFSI domain.
For more details please visit http://www.layait.com
Canopus Business Management Group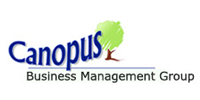 Canopus Business Management Group is a company that collaborates with organizations to improve Profitability & Performance. Canopus has expertise in consulting organizations on Hoshin Kanri, Customer Experience Management, Lean and Six Sigma, among others.
Jaagruti and Canopus have forged a relationship that complements the services between the two companies.
For more details please visit http://www.collaborat.com
Trekone Group of Companies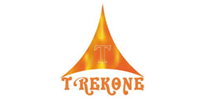 Trekone Group of Companies is engaged in outsourcing, consulting, staffing and training.
Jaagruti is tied up with Trekone to offer training and other complementing services.
For more details please visit http://www.trekone.org
Infotools South Asia Co. Ltd

Infotools South Asia Co. Ltd. is a Bangladesh based firm specializes in database services and data mining for large database. Jaagruti is in partnership with them in providing BFS related Consultancy, Audit and Training services and guiding them in BFS related projects.
For more details please visit http://www.infotool-bd.com/
Radiare Software Solutions Private Ltd.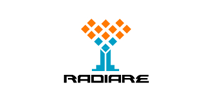 Radiare is a company focused on Business Intelligence and Data Warehousing solutions and is in partnership with Jaagruti to augment its services to the BFS domain in terms of related solutions, consulting, etc.
For more details please visit http://www.radiare.co.in
SETS - Society for Electronic Transactions and Security

SETS is the first Information Security organization in a Public Private Partnership (PPP) Mode
The Partners of Jaagruti are engaged as Consultant for Auditors for SETS to take care of their IT Audit operations.
For more details please visit http://www.setsindia.org/
A leading global technology provider
Jaagruti has partnered with a multinational global technology solution provider with offices across the globe. The partnership will enable the MNC to provide Banking and Finance domain consulting for their projects end-to-end.
A leading consulting firm based out of Chennai
Jaagruti has entered into a partnership agreement to provide BFS related support in their consulting assignments
A Chennai based IT service provider
Jaagruti is in discussions with an IT Service provider based out of Chennai to provide BFS related consulting for their projects - end-to-end right from RFx response till go-live
In addition to the above, we are partnered with leading consulting firms for managing their Banking and Financial Services practice. We are also partnered with a leading credit rating agency for training on various areas like Risk Management, Banking, etc.